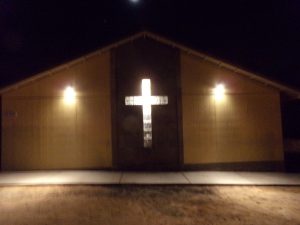 There are many rituals, sacraments or ordinances that are observed within the Christian Church. Most of these are based on denominational doctrines, although every denomination will claim some scriptural basis for the ritual. However, there are only two such ordinances that were commanded by Jesus and these are: Communion and Baptism. Here in the First Southern Baptist, we only follow the commands of our Savior and therefore only keep these two ordinances. Communion came to us at the end of what is commonly called "The Last Supper". Jesus, knowing that He was going to the cross, instructed His followers to "do this in remembrance of Me". Baptism on the other hand was a common way of declaring one's allegiance to God and John the Baptist actually baptized Jesus. As Jesus ascended into Heaven, He said to His followers, "Go into all the world baptizing in the name of the Father, Son and Holy Spirit". There are variations between denominations of
how we are to take Communion and/or how to Baptize. Today we look to God's word for guidance as we study these two ordinances, Communion and Baptism.
Be Filled With the Spirit
Sandi and I spent the first 20 years of our marriage serving as evangelist. We held services in the same California Prisons where I had come to know and grow in the Lord. God had called us to return to those prisons to tell the inmates of his love and grace. We encountered so many broken lives each week and had the privilege to lead many to souls to Jesus. It was an amazing time in our life. Lately I have been feeling the urge to rekindle that spark of evangelism right here in our Yucca Church. It is not easy to evangelize in an established church setting as it was in prison many years ago. I know that most people in this church already know the Lord, Jesus Christ as savior.  But, are you on fire for the Lord? – Is your heart's desire to see others come to Salvation? – Are you a servant of Christ? – If so, let us pray for revival and be filled to overflowing with the Holy Spirit. My job now as paster, is to "raise up the saints for ministry". The ministry is simple, be filled with the Holy Spirit then people will be drawn to the spirit within you and then and only then will they be open to your sharing our Lord Jesus Christ.
Understanding the Gift of Salvation
As we continue defining our "Statement of Faith" we come to number 5 and 6 on the back of our weekly Bulletin. I am including these two together as I feel that one flows from the other and therefore can be better understood as one statement. Number 5 basically states that "man" was originally created in the image of God but "man" fell into sin and is now lost. Number 6 expands the idea that "man" cannot fix this on his own but only through the free gift of salvation through faith in Jesus Christ can we be healed. We will look at the concept of "original sin" and why each one of us is in need of a Savior. We will come to an understanding that there is absolutely nothing that we, ourselves, can add to God's free gift. There is no good deed good enough or works big enough that can add to our salvation. In this study today, we will come to understand all of man's desperate needs of a Savior from the sin that is decaying both our spirit and our body. Today we will
deal with "Whys" – "Howcomes" – And the "Why Me". To all these         questions God has the ansers – Lets look at  Salvation.
O' Hades Where is Your Sting
Last week we learned that Jesus was 100% man and 100% God. He
went to the Cross and the man part of Jesus died on the Cross and paid man's penalty for sins. This week we will learn the same man's (Jesus) body was raised from the grave and that same man's body ascended into heaven and that same man's body now sits st the right hand of the Father and is man's High Priest and advocate. Yes, Jesus is still 100% God and 100% man but it is important to understand that it is a man's resurrected body in heaven which is sitting at the Father's right hand. Jesus is our "First Fruit", proving that we, who have put our faithin Him, will also live with Him in eternity in heaven. Our earthly body will be changed into a heavenly body and in a twinkling of an eye, death will be swallowed up in victory. Our body which is now an earthly body is full of "corruption". Our Bible tells us that corruption must take on incorruption in order to dwell in heaven. This is an amazing miracle that will only happen to those people who have placed
their faith in God's only plan of redemption.
Hallelujah, Amen!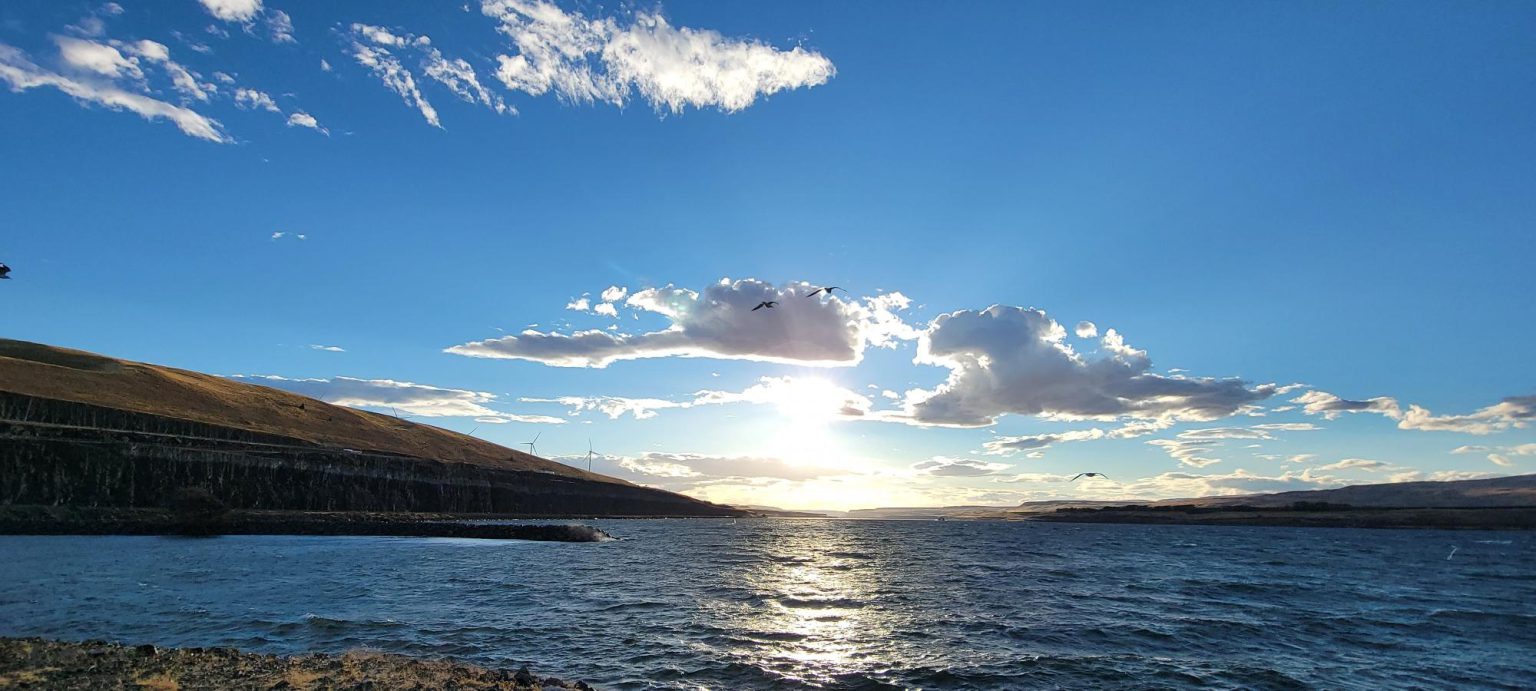 The word "Trinity" is not in the Bible. Yet, the concept of a triunal God is taught from Genesis to Revelation. The Bible teaches that God, one God, exists eternally in three persons – Father- Son – Holy Spirit. When the Apostle John explained the person of Jesus, he wrote: "In the beginning was the Word and the Word was with God and the Word was God". This statement begs the question – How can a person be with
another person and even be the person with whom you are with? The answer is of course that the Word and God are One yet they are separate. In multiple verses, the Bible explains this relationship in the concept of Father and Son. Jesus said to His diciples "When you have seen Me (Son) you have seen the Father". The Bible also teaches that there is a third person of the Trinity – The Holy Spirit. The Holy Spirit is that person of the God Head who indwells the believer and converts a worldly heart into a temple of the true and living God. Today, we will
look closely at the God we serve, understanding that He exists in eternity as three persons – Father, Son and Holy Spirit.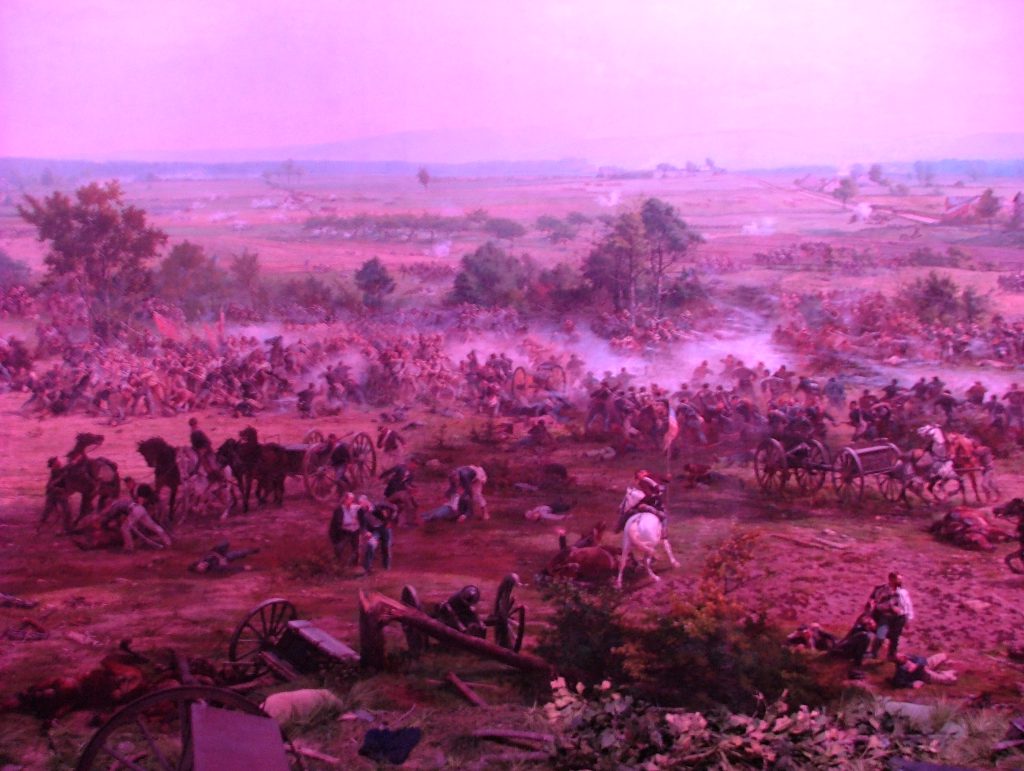 A war is coming – This war was prophesied by Ezekiel 600 years before the birth of Christ. Ezekiel said that this war will come in "the Latter Days" of man's history. A coalition of nations led by a man called Gog from the land of Magog will bring a surprise attack upon the Nation Israel. God will intervene to protect His people and the attacking army will be utterly destroyed. Ezekiel tells us that God will do this to let the world know that "He is God". The land of Magog is modern day Russia and the coalition of nations that will accompany Russia will amaze you. All of them are current day haters of Israel. We are living in a time when war with Russia could happen at any time and many people believe that this war could trigger the Great Tribulation. Ezekiel's war will happen – God's prophecies will come to pass – And, we who believe in God's word are now able to see this developing before our very eyes. If we are still here to see Russia marching against Israel, come on down to the church, the Rapture should soon be upon us. We are most definitely living in exciting times.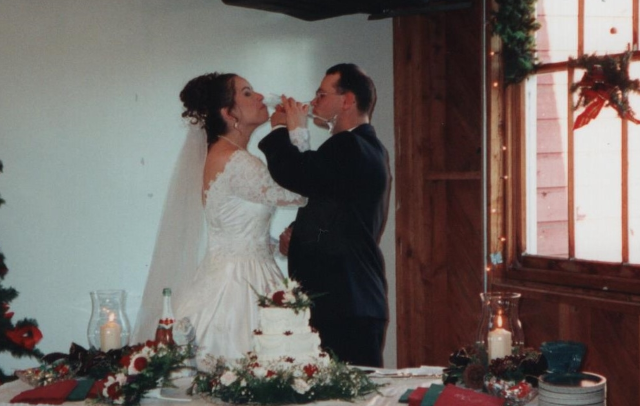 Pastor's Desk – Jesus said to His followers, "In My Father's house are many mansions;…I go to prepare a place for you. And if I go and prepare a place for you, I will come again and receive you to Myself; that where I am, there you may be also". In ancient Israel a statement like this was spoken to the "would be bride". The groom was going away to prepare a place for his wife to live in His Father's house. When that room was finished and at a time of His choosing, the groom would stand before the bride's house and "call her out" to go to be with him. Every Jewish person in that room at the Last Supper understood what Jesus was saying to them. He was going away – But, He was coming back – To take them to His Father's house. Believers refer to this future event as the "Rapture of the Church". The day will come when Jesus will return and call His Bride and we will then go with Him to His Father's House. This glorious event is the next Biblical Prophecy yet to be fulfilled. Until then, the Church is to continue looking for    the "Blessed Hope and Glorious Appearing    of our Great God and Savior, Jesus Christ".
The Signs of the End are Starting to show. Even in a Country who Matured to be a Safe Place to Live, is Now Reverting Back to Lawlessness.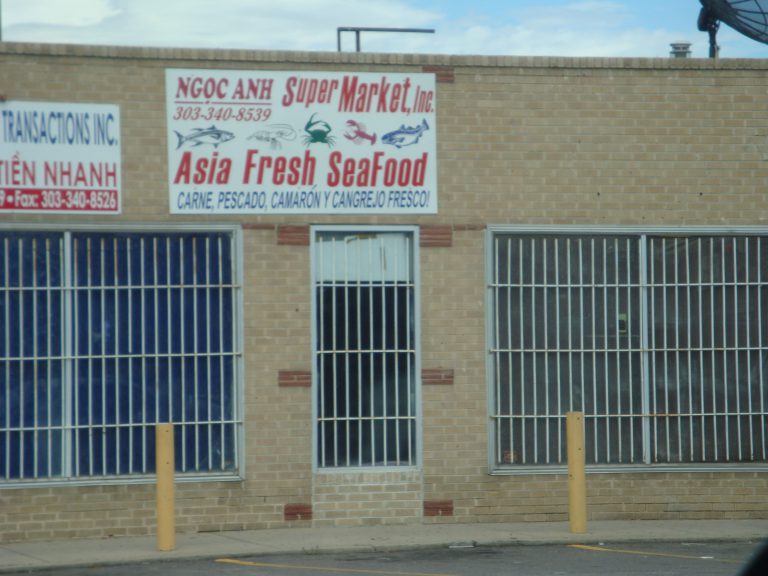 We are living in the last of the last days. All end time prophecy is connected through the Nation Israel. And, the Book of Daniel is the hub in the wheel of all prophecy. Daniel was given direct information concerning the timeline of when and how this end time scenario will unfold. God spoke through the angel Gabriel and told Daniel that 70 weeks of years were dedicated to Israel until all sins, transgressions and even prophecies will be resolved. Beginning in the year of 445 BC and counting forward, God used 69 of these 7 year periods (483 years). Precisely at the end of the 483 years, Jesus entered Jerusalem and then died on the cross for the sins of mankind. The Church was born and became God's visible witness to His grace and mercy and Israel has remained scattered throughout the known world. However, God is not done with Israel – There still remains 7 more years dedicated for Israel. 

From the Garden to Bethlehem
Today we come to the second part of our three part series – "From the Garden to Bethlehem". God said in the Garden that He would put enmity between satan's seed and the seed of the woman. "He shall bruise your head and you (satan) will bruise His heel". The "He" in this promise became known throughout Old Testament scripture as "The One" or "The Messiah". Last week we followed scriptures that showed us the path of the Messiah. This Messiah however, would only come through the seed of the woman. He could not come through the seed of a man. Like it or not guys, it was a man who sinned back in the Garden and God said that the "One" must come through the seed of the woman. The enemy knows this and he has attempted to destroy that seed for 6,000 years. Today we will trace that seed through  the Old Testament scriptures. Both the seed of the  woman and the anointed One, the Messiah, all come together in that little town of Bethlehem.
The Birth of Jesus Should not Have Been a Surprise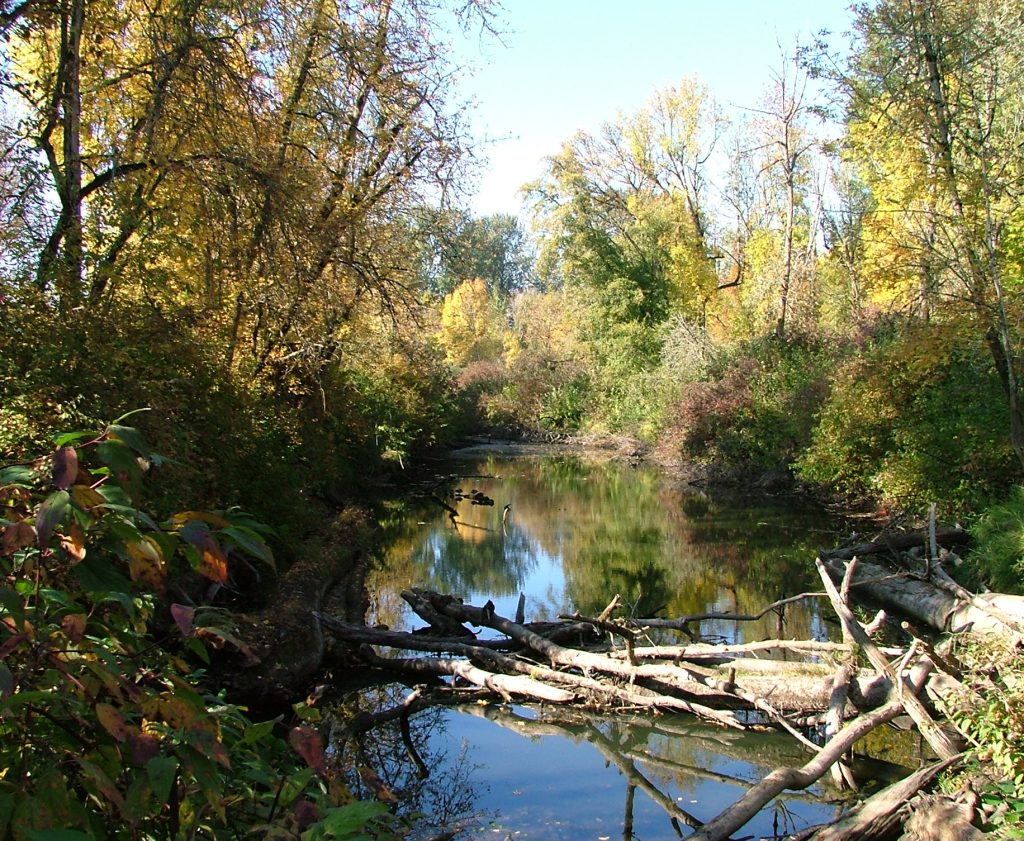 The Savior that was announced to the shepherds at the birth of Jesus should not have been a surprise to the Jewish Nation to whom He was born. This baby was the promised Messiah. He was originally promised to all mankind in Genesis 3:15 at the Garden and specifically promised to the Tribe of Judah throughout the Old Testament Scriptures. Today we begin a new mini series that will begin at the Garden and will culminate at the tiny town of Bethlehem. It must have been a great shock to the "Wise Men" when they came to Jerusalem and discovered that no one could tell them directions to the child. "Where is He who has been born King of the Jews", they ask. Even King Herod and his advisors did not know of His coming – Only that He was to be born in Bethlehem. Today we will look to the myriad of scriptures of which every Jew in Israel should have been familiar. We will begin with the promise of God in the Garden to send "One" into the world who would "crush" the head of satan, to the prophecy of Micah who actually pinpointed that location as Bethlehem. The promises of God are etched in stone. What God promises will come to pass. This promise was of a Savior for you and for me. Today we begin to follow this Savior from the Garden to Bethlehem.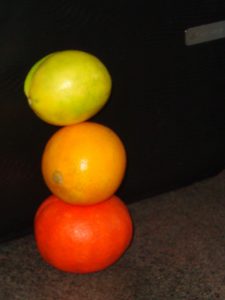 A fruit is a thing that grows from a thing. The fruits of the Spirit are attitudes/behaviors that grow in a believers life when he/she remains in the Vine of the Father, Son and Holy Spirit. Growth in the Spirit takes time. Growth develops as our walk with Christ develops. Moment by moment, day by day, we as believers are given the choice to either follow the leading of the Spirit or the leading of the flesh. The way of the flesh is eventual death and the Bible tells us that those who "practice such things will not inherit the Kingdom of God". Today, as we review the wonderful "Fruits of the Spirit", we need to continually ask ourselves "am I following the leading of the Spirit or the leading of the flesh". If your decision brings you peace, joy and comfort, you have chosen wisely. If your decision brings you pride, glory and no comfort you have chosen the flesh. Keep in mind that our natural state of being is to always choose the flesh. However, true growth comes from the Vine of Christ and His Vine produces fruits of:

love, joy, peace, patience, kindness, goodness, faithfulness, gentleness and self-control.
Gratitude Or Thankfulness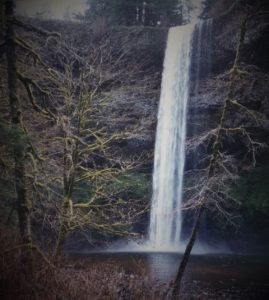 Gratitude toward God is the first true sign or proof of a changed life. Gratitude or thankfulness also accompanies true prayer. It is impossible to relate to God in any other fashion other than that of thankfulness. Thankfulness recognizes the awesomeness of God and His supremacy over our very lives. This recognition should always be the first part of our prayers. When Jesus was asked by His disciples on how they should pray, He said, "Our Father who is in Heaven Hallowed (Holy) is Your name. Then, secondary to God's attributes should always be our recognition for that which He has done in our lives, past, present and future. Also, there are many benefits for thankfulness to God. The Apostle Paul encourages us to approach God with "Thanksgiving" and when we do, God gives us "peace which surpasses all understanding. As we celebrate our day of Thanksgiving, remember He is always there for us through good or bad – Have a Blessed and Thankful Thanksgiving Day!
Pastor Wayne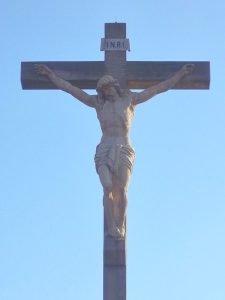 Life or death is the ultimate cosmic battle. God, who is life and the giver of life, breathed the breath of life into man and he "became a living soul". Through the temptation of satan and man's lust, death entered the world. Our Bible is basically a love story of God's plan to redeem us from death and bring us back to the Life that He gave.  Our enemy, the devil, is still here to temp us, to deceive us and to kill, steal and destroy us. This devil twists the blessings of God in such a way that man continues to choose his way over the "One" who is the giver of life. Thus, natural man continually chooses death and every year on October 31st, natural man celebrates "death" which gives glory to satan the co-author of death. Sadly, Christians participate equally with a Christ rejecting world on this day. Believers be careful and be aware, satan prowls around like a roaring lion looking for someone to devour. What seems cute and sometimes comical is in reality the celebration of death not life. Tomorrow is Halloween,  Christians need to be praying not celebrating. Choose Life NOT Death!        
Pastor Wayne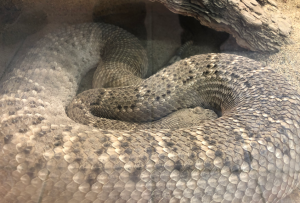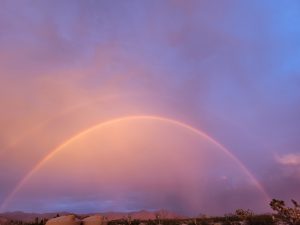 The small group of Jews that chose to return the land of Israel after 70 years were enthusiastic God-fearing believers. Their goal was to rebuild the temple of God in Jerusalem. In the first two years they worked hard and completed the foundation. Then, obstacles arose and enemies in the area applied pressure and the building project came to a halt. The people became spiritually lethargic and said, "The time has not come that the "LORD'S" house should be built." and, for the next 14 years little or nothing was done on the temple. Then God sent prophet Haggai with a very strong message "Consider Your ways". They wanted the blessings of God but did not want to "DO" – Rebuild the Temple of God. Today, God's temple is not made of brick and mortar, but his Temple resides in our hearts. God's message is still the same. "Consider your ways". Much of the church today has become spiritually lethargic and our Temple often in need of repair. However, the command from God is the same. Today as it was in the days of Haggai – "Consider your ways".
                                                                                                                                                                Pastor Wayne